The best-ever Sam Wilson Captain America cosplayer, @KDiddy3300, is appearing at St. Pete Comic Con 2022, a two-day convention on January 8-9 that features comics, anime, science fiction and fantasy talent as well as a guest roster of Florida's top cosplayers. Tickets include single day for $15, and weekend pass for $25.
On Saturday, he will be cosplaying Sam Wilson Captain America. On Sunday, he will be cosplaying a Power Rangers character to be announced (and he may bring his wife, who also is a talented cosplayer).
In addition, he has a booth where attendees can chat with him and ask questions. Moreover, @KDiddy3300 is on the panel "Cosplay 101: A Beginner's Panel," which is an introduction to cosplay for first-timers.
His cosplay the topic of blog post
@KDiddy3300's cosplay of Sam Wilson Captain America is spotlighted in a blog post by Florida Comic Cons, a news media website that covers conventions and cosplayers in The Sunshine State. Below is a preview of the blog and his cosplay.
2 costumes for sam wilson captain america
@KDiddy3300 has crafted two sets of costumes for Sam Wilson Captain America – a character beloved to the Tampa cosplayer. He has been cosplaying the character for more than five years.
Based on comic character
His first costume is based on the comics character. The wingspan is approximately 15 feet, and the weight of the wings makes it challenging for him to wear them a convention, where he likes to walk around and chat with other cosplayers.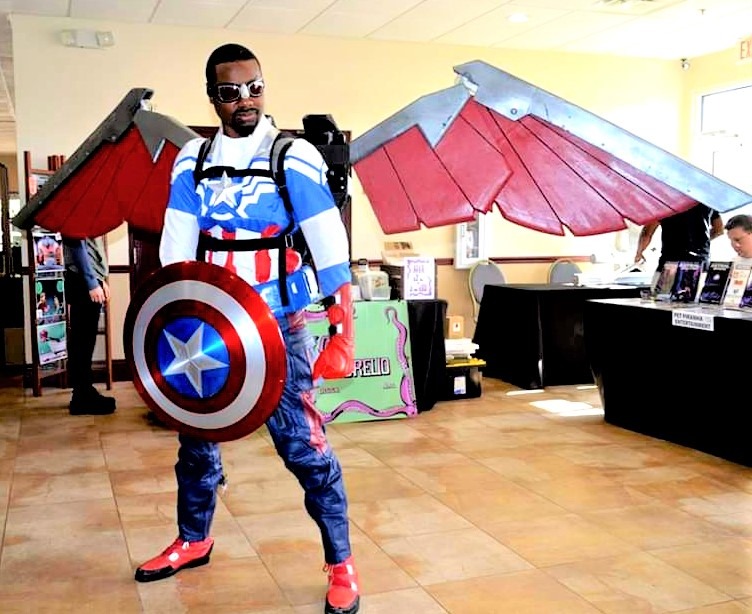 Based on MCU character
The second costume is based on the MCU Avengers franchise and TV series. These wings are lighter than the original design, spanning about 10 feet. He most often wears this costume at conventions.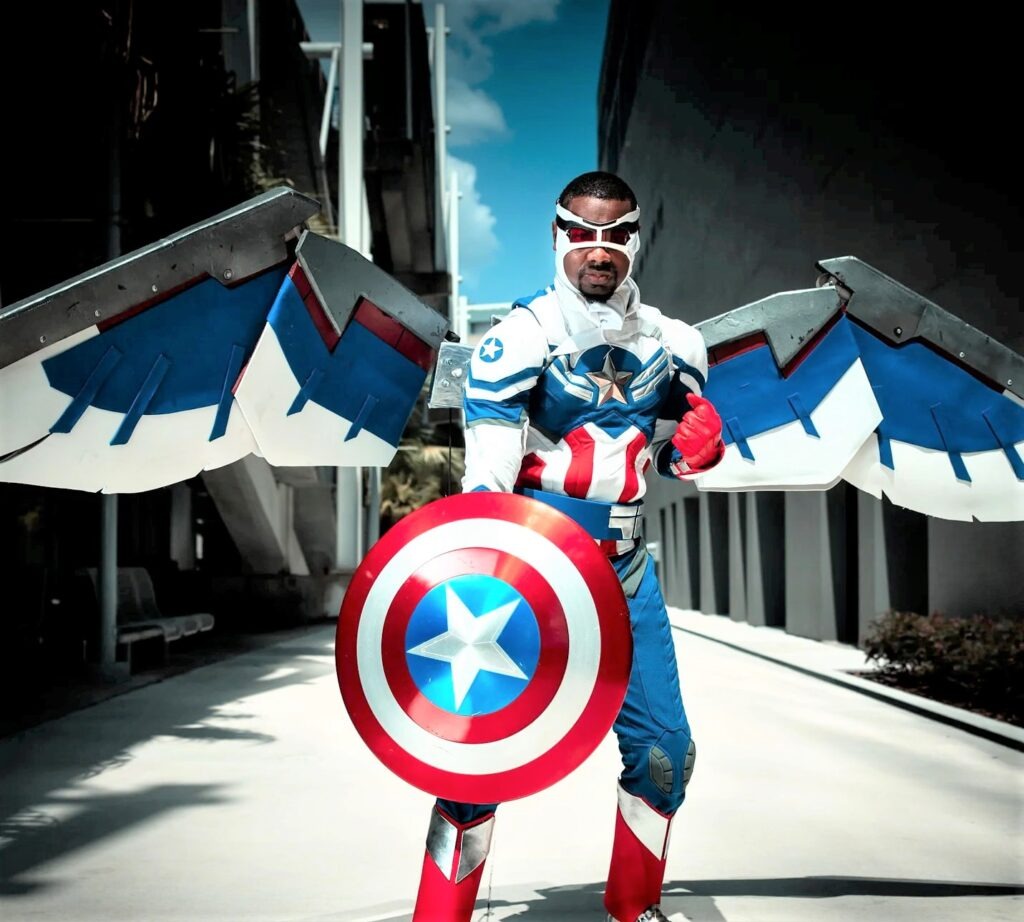 Florida Cosplay Digital Magazine feature